2011.05.24 (Tuesday) :: JLookUp2, first alpha.
I have just released the first alpha for JLookUp2 for
64-bit Linux
. Remember that it is an
alpha
, which means that it may not work well or at all on your computer. It may crash, it may leak memory like a leaky bucket. Of course, the goal is to minimize the bad things and maximize the good, but it's a process.
Track its progress
here
.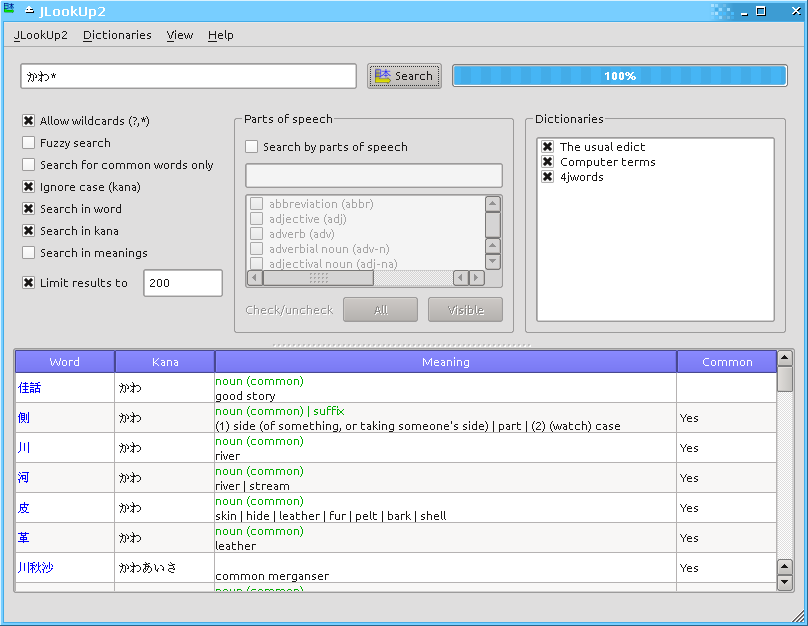 2021
| 06 || 05 |
| 04 || 03 || 02 || 01 |
2020
| 12 || 11 || 10 || 09 |
| 08 || 07 || 06 || 05 |
| 04 || 03 || 02 || 01 |
2019
| 12 || 11 || 10 || 09 |
| 08 || 07 || 06 || 05 |
| 04 || 03 || 02 || 01 |
2018
| 12 || 11 || 10 || 09 |
| 08 || 07 || 06 || 05 |
| 04 || 03 || 02 || 01 |
2017
| 12 || 11 || 10 || 09 |
| 08 || 07 || 06 || 05 |
| 04 || 03 || 02 || 01 |
2016
| 12 || 11 || 10 || 09 |
| 08 || 07 || 06 || 05 |
| 04 || 03 || 02 || 01 |
2015
| 12 || 11 || 10 || 09 |
| 08 || 07 || 06 || 05 |
| 04 || 03 || 02 || 01 |
2014
| 12 || 11 || 10 || 09 |
| 08 || 07 || 06 || 05 |
| 04 || 03 || 02 || 01 |
2013
| 12 || 11 || 10 || 09 |
| 08 || 07 || 06 || 05 |
| 04 || 03 || 02 || 01 |
2012
2011
2010
| 12 || 11 || 10 || 09 |
| 08
|| 07 || 06 || 05 |
| 04 || 03 || 02 || 01 |
2009
| 12 || 11 || 10 || 09 |
| 08 || 07 || 06 || 05 |
| 04 || 03 || 02 || 01 |
2008
| 12 || 11 || 10 || 09 |
| 08 || 07 || 06 || 05 |
| 04 || 03 || 02 || 01 |
2007
| 12 || 11 || 10 || 09 |
| 08 || 07 || 06 || 05 |
| 04 || 03 || 02 || 01 |
2006
| 12 || 11 || 10 || 09 |
| 08 || 07 || 06 || 05 |
| 04 || 03 || 02 || 01 |
2005
2004