2005.08.01 (Monday) :: Best. News. Ever.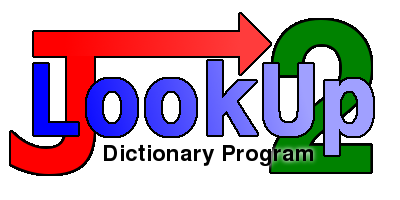 That's right, everyone. I have some awesome news.
In case you didn't know, I have completely switched to Linux, and there's no JLookUp for Linux. Which is a problem. However, Qt has come to the rescue. I will now be devoting my time to the creation (once again) of JLookUp2 (which might get a really cool name) for Windows, Linux, and even MacOS.
2021
| 06 || 05 |
| 04 || 03 || 02 || 01 |
2020
| 12 || 11 || 10 || 09 |
| 08 || 07 || 06 || 05 |
| 04 || 03 || 02 || 01 |
2019
| 12 || 11 || 10 || 09 |
| 08 || 07 || 06 || 05 |
| 04 || 03 || 02 || 01 |
2018
| 12 || 11 || 10 || 09 |
| 08 || 07 || 06 || 05 |
| 04 || 03 || 02 || 01 |
2017
| 12 || 11 || 10 || 09 |
| 08 || 07 || 06 || 05 |
| 04 || 03 || 02 || 01 |
2016
| 12 || 11 || 10 || 09 |
| 08 || 07 || 06 || 05 |
| 04 || 03 || 02 || 01 |
2015
| 12 || 11 || 10 || 09 |
| 08 || 07 || 06 || 05 |
| 04 || 03 || 02 || 01 |
2014
| 12 || 11 || 10 || 09 |
| 08 || 07 || 06 || 05 |
| 04 || 03 || 02 || 01 |
2013
| 12 || 11 || 10 || 09 |
| 08 || 07 || 06 || 05 |
| 04 || 03 || 02 || 01 |
2012
2011
2010
| 12 || 11 || 10 || 09 |
| 08
|| 07 || 06 || 05 |
| 04 || 03 || 02 || 01 |
2009
| 12 || 11 || 10 || 09 |
| 08 || 07 || 06 || 05 |
| 04 || 03 || 02 || 01 |
2008
| 12 || 11 || 10 || 09 |
| 08 || 07 || 06 || 05 |
| 04 || 03 || 02 || 01 |
2007
| 12 || 11 || 10 || 09 |
| 08 || 07 || 06 || 05 |
| 04 || 03 || 02 || 01 |
2006
| 12 || 11 || 10 || 09 |
| 08 || 07 || 06 || 05 |
| 04 || 03 || 02 || 01 |
2005
2004